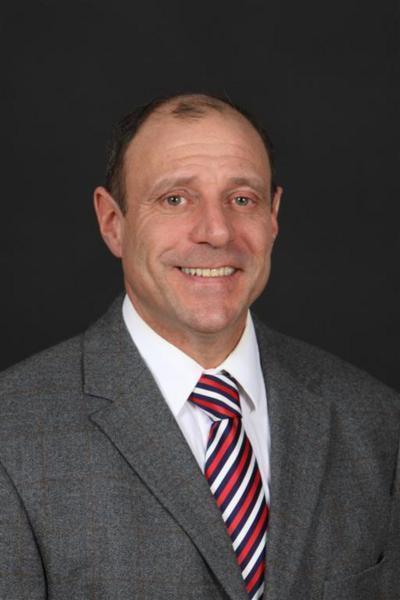 REALTOR® | Brian French Real Estate
Brian French Real Estate
1993 Williston Road
South Burlington, VT 05403
Email Phone: (802) 862-6433 Fax: (802) 863-6155

About Anthony
A native Vermonter raised in St. Albans, Anthony has always enjoyed and appreciated living in our beautiful state.
He moved to Burlington in 1982 with his wife Lillian when college ended to work and start a family. Shortly after opening a small business in downtown Burlington, Hargreaves Corner Store & Deli, he began investing in rental properties. Throughout the years he became more involved with his rentals and property management work and decided to sell his business in 1999 and start a career in real estate. During that same time he and his wife sold their home in South. Burlington and moved their family into a new home in Georiga, VT.
The reason he chose a career in real estate is because he believes that when people invest in real estate they invest themselves. They are committing to living their dream. Whether it's a home to raise a family, a vacation property, or commercial interest, it is an extension of who they are and the life they want for themselves. It is one the most valuable assets emotionally and financially a person can enjoy.
Buying and selling real estate is a very personal process. A process I've been through many times myself and one I enjoy being a part of time and time again with my clients. It is a time of new beginnings and endings. Real estate is more than a place on a map. It is a place where memories are born and dreams are realized. The most satisifying part of my job is knowing that my clients are happy with the choice they made and the rewards ahead.
People who choose Anthony as their Realtor can rest assured of his commitment to focus on their needs and desires, be attentive, understanding and work diligently to provide them with the best available options and advice.
Anthony is an avid outdoorsman and naturalist and enjoys hiking, camping, fishing, hunting, skiing, gardening and time with family. One of the wildest things he's ever done in his adult life came at age 40 when he went sky diving. He says that it was a mid-life sort of thing and claims that nothing else compares and looks forward to doing it again every ten years on his birthday. His next scheduled jump is coming up this year (09) at age 50.