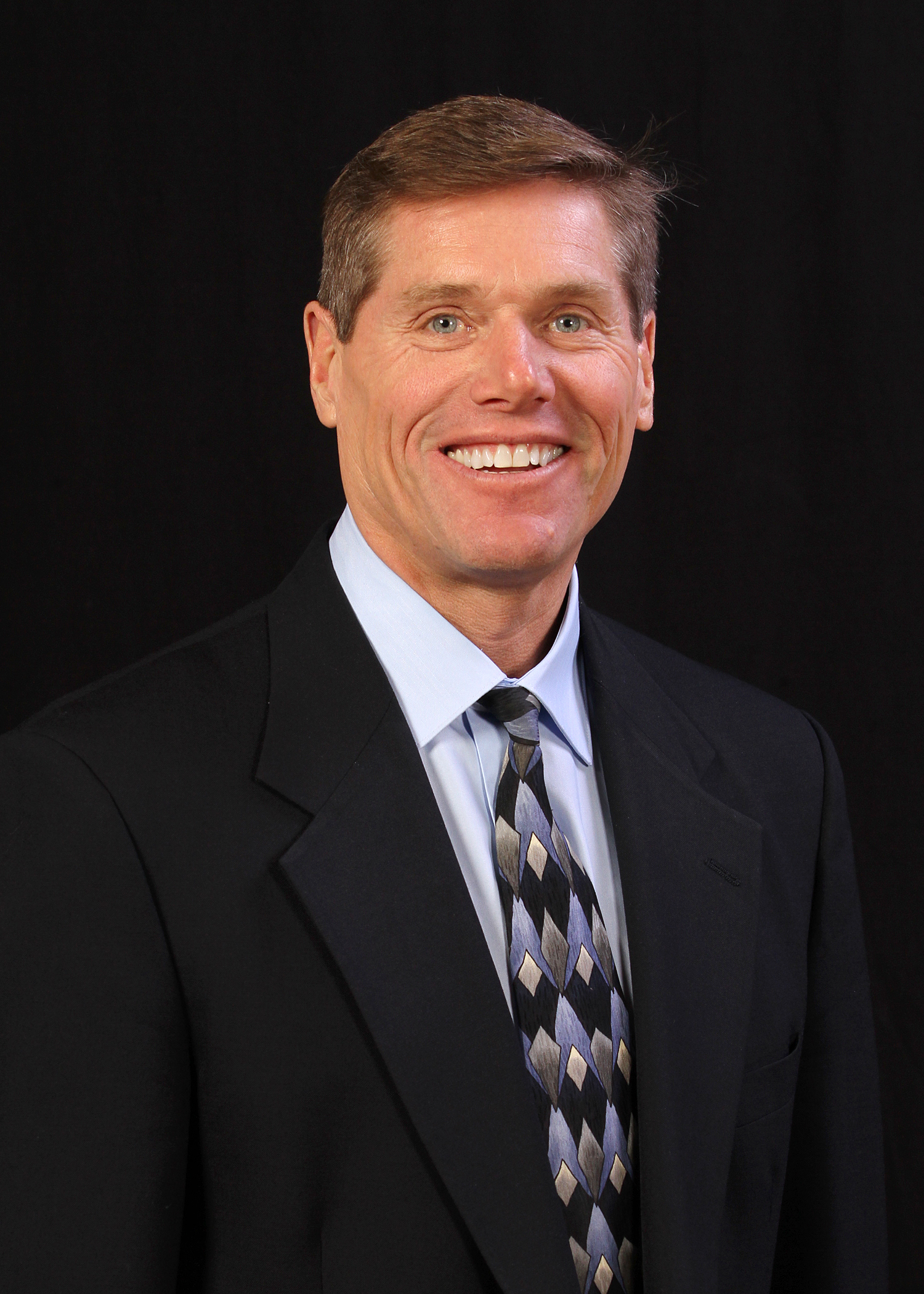 President/Owner | Brian French Real Estate
Brian French Real Estate
1993 Williston Road
South Burlington, VT 05403
Email Phone: (802) 862-6433 Fax: (802) 863-6155

About Brian
A native Vermonter, Brian received his bachelor's degree at St. Michael's College and his master's at Norwich University in 1983. He and his wife, Debbie, live in Burlington and they have two children Dylan and Sarah. Brian takes great pride in serving his community; he has coached youth baseball, basketball and soccer. A self-professed sports enthusiast, Brian also skis, hikes, boats and bikes. Most recently, Brian led a group of volunteers to raise money and build a baseball field in the South End of Burlington. Additionally, he enjoys all types of music and currently plays the drums with two local groups. In his spare time, he takes classes in an attempt to learn the French language.
In 1984, Brian began in real estate as a sales associate at Century 21 Ray
Ploof
Realty and he has energetically pursued his career with the same passion he puts into sports. By 1990 he was promoted to sales manager and in 1997 he bought the company which he renamed Century 21 Advantage. Brian has been making house calls for over half of his life. In 2013, he changed the name to reflect the locality of the real estate transaction to
Brian French Real Estate.
Brian has served as a State Director for the Vermont Association of Realtors and a Director in the Homebuilders Association. Brian is the former president of the Northwestern Vermont Board of Realtors, the former Secretary of the Northwestern Vermont Board of Realtors, former treasurer of the Northwestern Vermont Board of Realtors, and former president of the Century 21 Vermont Broker Council which he served for four years.
Brian believes in continuing education and has earned his Certified Residential Specialist, Certified Broker, and Accredited Buyer Representative designations. He is consistently one of the top producers in the State of Vermont and his commitment to service and hard work is unmatched in the business. Call him today and experience the difference.
Brian has the experience, energy and commitment to community that translates into the kind of service you deserve. You deserve a Broker who will provide you with honest, professional representation. With Brian French, you will get it. Why a career in real estate? " Every time you hand someone the keys to their dream, it's truly gratifying." Brian says. "I enjoy helping people achieve their goals." Naturally when it comes to real estate, that can mean buying or selling. So, Brian has developed marketing and purchasing systems and handpicked a friendly, knowledgeable staff to assist him in handling your real estate needs, whether buying or selling.
Brian's team includes: Corey McNamara- Personal Assistant of 29 years and Cheryl Rubin as Business Coordinator. Their jobs are to make sure that you have the best possible real estate experience.


PEOPLE ARE TALKING...
"Thank you from both myself and my dad for everything you, Kim and Corey did for us these past almost 9 months. You guys are wonderful to work with. You took a difficult task and handled it with such experience that it made my life easier. Being out of state, not knowing anything about selling a house, and dealing with a loss you three made this experience tolerable. Thank you all for not once flinching or running the other way as problems arouse. You guys run a pretty amazing company and I would work with you all in heartbeat if I ever needed a house in VT again. Thank you all for bringing this chapter of my life and my dads life to a close as painlessly as possible. There are truly not enough words to express how grateful I am that you all were able to help us sell my parents house. And my dad to walk away with a little bit of profit."
Rachael Conklin
"Brian and his team were excellent. Their responsiveness was very impressive. After we sold our home, we always knew where we stood as far as the closing was going, either what we needed to do, or where the buyer's were in the process. Brian was very attentive along the way as we needed to adjust the price as needed. Brian provided sound expertise and advice regarding the market as our house was going through a relocation company."
David and Kimmie Rose
"Brian closely listened to my feedback on the houses we viewed to be sure as we lined up others they would be suitable. He was very flexible with my tight schedule to fit in seeing properties. Many early morning viewings. He also pointed out items to take into consideration when viewing a property both favorable and unfavorable. Very objective. Brian and his team helped me work through all the details that needed tending to when purchasing a property while I was living 2000 miles away. I would highly recommend Brian French."
Lisa and Bill Legge
"Brian and his team were excellent to work with and always very responsive to my needs. The team was easily accessible at all times of the day. I was also impressed with Brian's marketing of my property in the local paper, different news and social media outlets. Thanks for getting the job done in a low-stress way."
Richard and Sarah Asch
"We worked with Brian to both the purchase a new house and sell our current house. During both transactions Brian was extremely responsive and helpful. During a challenging transaction he was a diligent advocate for us and provided us with information and resources to help keep the transaction moving. I always felt like Brian was doing his best for us. I would call Brian again to help if we were in need and I'd absolutely recommend him and his firm to others."
Antony and Naima Dennis
"Outstanding, hardworking staff! I appreciate each and every one of them. Each person involved had a very touch job and I feel went above and beyond to make this happen. Thank you."
Constance Quintin

"Brian French sold my parents property in a very timely manner. Their property was an estate sale and Brian and his associates kept us advised of any showings or offers on their property. The property was put on the market in June 2015 and was sold in October 2015. They were all very helpful."
Ronald Boozan
"Brian, Kim and Corey were so helpful with our process. We were selling and buying - for us it was a bit challenging as we had owned our home for over 20 years. We appreciate all of the kind words, patience and support you all show. You really are a stellar team!"
Jeff and Maria Menard
"Kristen went above and beyond with everything we needed, for example; took pictures of the home and sent them to my insurance company and also inquired about a car for us. Just Awesome!"
Steven Godshall
Victoria Goulette
"Your time, effort and patience on the sale tells it all. Couldn't have been handled any better. Good pictures in the Burlington Free Press. Working with Corey and Leah was very helpful. Just being patient with us in the whole sale. Everyone in the office we spoke to excelled in their job!"

Leonard and Teresa Bushey
"We appreciate the consistent communication - very responsive and timely. It was very clear that Brian and the office were doing all they could to move the closing process along (despite the frustrating circumstances)."
Timothy Allen
Ellen Gokey
"Brian is very patient, professional, cheeful and positive - much appreciated. Our interfaces with Brian's staff was always good. They're very efficient and receptive."
Peter and Sharon Chapin
"Brian French was attentive to my needs as an out-of-state purchaser - competent and efficient. :He arranged for a visit to view a similar property, kept in email/phone contact, postponed closing to a convenient date."
Maria Sertick

"Brian was always exceptionally professional, accommodating, resourceful and encouraging. He was also very responsive and understanding. Brian did everything possible to assist me in addition to communicating with my Dad in a very difficult situation."
Carolyn Olivetti
"We chose Brian initially for his reputation and our kids' connection. After watching him handle this challenging deal in a very difficult market, we know we chose well. He lead this thing with calm confidence that translated into our being calm and confident and reassured. He is a true professional. In the end, we also feel like we found a friend"
Roger and Carolina Kilbourn
Brian and his company were the most understanding and caring people when selling property. This man went above and beyond the call of duty. I cannot express enough how pleased we were with Brian and how he really cares and concerns for his client. I would recommend him in a heart beat to anyone when wanting to sell a home.
Leo and Shirley Reardon
Please consider us friends and know that Suzanne and I will always give you and your team the highest recommendation whenever possible. Thank you for meeting and exceeding our expectations.

Dave and Suzanne Geraci
Friday night negotiation! Let me know another offer was coming in so I had a chance.
Suzanne and Curtis Hebeler
They seemed to be available "24/7" - The team was upbeat, reassuring, and eager to help. Answered our questions and was unfailingly cheerful.
John and Rebecca Trono
Everything went smoothly; the house sold the first day! Brian was clear in communicating, confident as a business person and kind to us and the buyer's agent.
Dan and Laura Busse
Brian has always looked at the "big" picture and has always tried to do or advise about what is best for us. He doesn't seem to be just after a listing. He seems to genuinely care. Mindy Stone, from your Closing Department, was a pleasure to work with too. I felt like I had a "friend" behind the scenes taking care of all the details. She is definitely an asset to the company process.
Nancy Bean
Brian did all he could do to get the best price for my property. Century 21 Advantage has a good staff and was very helpful and friendly. Brian gave very good advice to make things go easier for both the buyer and seller. I would recommend him to my friends.
Harold St. Amour
I was very happy with Brian's hard work and his strong drive to get the best possible price for my house.
Joe Carroll
I had a buyer in four days! The company supplied me with information about every step involved in the closing and what I needed to do to the property beforehand.
Ruth Davis
Brian was attentive and always extremely helpful.
Tania Hofsess
Very professional and down to earth. Brian understood totally that we wanted to sell and find a new start. Our home even sold faster than we expected.
Don and Phyllis Bushey
Although I initially considered selling my home "by owner" I quickly realized how ill-equipped I would have been. Brian French brought me four full price offers within 24 hours and thanks to his negotiating skills, we sold the house for 6K over the asking price! Wow, what a tremendous result! Thanks for ensuring that my home sale went off without a hitch - you REALLY earned your fee!
Stuart and Julie MacDonald
Brian did everything that I had expected. He took a tough sell and got the job done fast. He did more in the first week then the previous listing agent/company did in 6 months! Thank you to Brian and Mindy for a great job of marketing, selling and closing on this property.
Randy Kimball
Totally professional through every step. I always felt as if they were more concerned with the quality of service rather than just making the sale.
Paige Carrier
Brian's Testimonials
Brian did all he could do to get the best price for my property. Century 21 Advantage has a good staff and was very helpful and friendly. Brian gave very good advice to make things go easier for both the buyer and seller. I would recommend him to my friends.
"Working with Brian and Corey was a great experience resulting in a smooth, problem-free home purchase! Brian and his team are incredibly knowledgeable, professional and patient - can't recommend him enough! We constantly felt in control of the process due to their organization and frequent updates to the master "checklist." Stop your search for a realtor - just give Brian a call." ~ Michael Bandelato/Jessica Kim - Buyers
"The care and attention I received from Brian and his team during the sale of my old home and the purchase of my new home was simply amazing! They kept me on track and informed every step of the way! I could not have done this without them!!" ~ Renee Shedd
"Brian and his team were on point from our first contact. He was prompt with all of our questions and gave us great advice! We were very happy with his experience and the way all aspects of the purchase were handled. The extended team on his staff were professional and on point with all of our questions as well." ~ David and Darlene Coggio, Buyers
"Working with Brian and his group was wonderful. All of our questions were answered quickly, any communications were addressed immediately, and the sale of our home went off without a hitch. Top Notch!" Ellen Bushey - Seller
"Responded quickly to my inquiry, while Brian and his team remained diligent and helpful throughout the entire home buying process. Several check in's, very responsive to many emails and I couldn't have had an easier time buying my first home." ` Joseph Ruggles - Buyer
Everything went smoothly; the house sold the first day! Brian was clear in communicating, confident as a business person and kind to us and the buyer's agent.
Brian did everything that I had expected. He took a tough sell and got the job done fast. He did more in the first week then the previous listing agent/company did in 6 months! Thank you to Brian and Mindy for a great job of marketing, selling and closing on this property.
"Very knowledgeable of the area and pricing, friendly and prompt on getting back with information. Brian and his associates very helpful and respond to questions very quickly." ~ Dave and Terry Eckert, Sellers
Brian French was attentive and always extremely helpful.