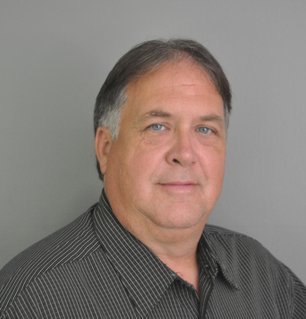 REALTOR® | Brian French Real Estate
Brian French Real Estate
1993 Williston Road
South Burlington, VT 05403
Email Phone: (802) 862-6433 Fax: (802) 863-6155

About Mark
For me, going into the field of real estate was an easy transition. I have been a successful contractor for over thirty years in the Northern New England area. Residential has been my primary focus, but I have been connected with several commercial projects as well. I have been a member of the local Planning Commission in Grand Isle, Vt. and have helped to establish and maintain the growth of several developments.

Brian French Real Estate is the company I choose to work with because they have an outstanding industry wide reputation. The first-rate support provided by the associates at Brian French Real Estate make them second to none. My accomplishments in the field of real estate are stress-free because of their help.

Helping prospective buyers find their perfect home can be challenging. My mission is to help them focus on the type of home they would like, the financing aspect and the means to reach their vision. I enjoy advising sellers as they prepare their property for future presentation. Sellers need information and education about local market values and I am able to acquire the facts and figures necessary with the resources that are available to me at Brian French Real Estate. The satisfaction I gain in helping buyers find their perfect home or helping a seller with their property is very rewarding to me, especially when clients see how seamless the whole process can be. I've seen it in the veteran's face who bought his dream home, the retiree who is downsizing, and the young family who has just bought their first home. It never gets old!

I grew up in Vermont and enjoy hunting, fishing and boating. I understand and truly appreciate Vermont's unique culture. I look forward to working with Vermonters and future Vermonters who are looking for the perfect home. Brian French Real Estate will make it easy! Please don't hesitate to give me a call!
WHAT PEOPLE ARE SAYING....
"I would highly recommend Mark Cobb. He went well beyond what was expected of him as a listing agent without being pushy in any way. He got me full price in about 10 days on the market. Excellent job!"
~ Lisa Ruoff
"Mark was an excellent agent. He always kept us informed and was always there to answer any questions. Very friendly and upfront with whatever needed to be done to meet deadlines. He did a great job with showing our property 3-4 times in one week and we had a buyer within that week. We will always be grateful to Mark for his speedy and exceptional work with this agency. We have no problem recommending Brian French Real Estate and Mark."
~ Allison Ploof

"House went under contract quiickly. All around excellent service by agent."
~ Jon and Maryse Bourgo

"Great job Mark! We are really pleased. Mark was able to find us quality, affordable repair men. Sold very quickly!"
- William and Dolores Ploof
Mark's Testimonials
Both of our lots sold in a blink of an eye after being on the market for quite some time.  Mark did a great job in keeping us informed of the sales and closing out the transactions.  Don and Anza Myers
"Mark was always available to answer questions I had and was on top of everything. He even had a second buyer lined up for the property if the first fell through. He helped with paper work (documents from the town etc) and kept me informed of the transaction at the Town Hall which had to do with my situation." William Haeger
"Mark went above and beyond to ensure my home purchase and relocation to the northeast was as seamless as possible. Everything was perfect!". - Heidi Molgaard
"Mark was personable and easy to work with.  He listened to all our wants and needs without pushing anything he knew we wouldn't like.  He was willing to meet up with us to view a new listing at the drop of a hat. It was the best first-time home buyer experience! Mark was very helpful and did a lot of extra work dealing with the seller's agent who was not so easy to work with. He reached out to us when we were interested in a property and was the least pushy so we went with him. Friendly [...]
"Mark took care of getting papers from the town and had people to work on the for housing inspection." Bill Cameron, Seller
Mark was always one step ahead of every detail. He knows all the ins and outs of the whole transaction. Very impressed. Very accurate with listing, photos and details. Mark has obviously done this before; the experience shows. Very solid advice all the way through. Mark and Kim went above and beyond with every step. ~ Chris and Jennifer Pratt